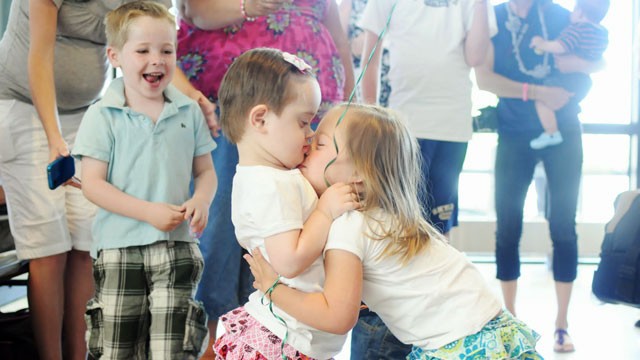 Reeces's Rainbow and the Cox Family were on ABC World News last night with Diane Sawyer. Please click on Hidden Angels link below to watch and read about the Cox's adoption journey of little Mia.
Reece's Rainbow's
website got so much traffic after this aired it crashed for a little while, but do go and see all the beautiful children waiting for their forever Mommy and Daddy to come and rescue them from a life of despair or death. I was a Christmas Warrior last year for a little girl named Sandra (pictured below) and a little boy named Evan you can read about them in my post
A Christmas to Remember
. My mom and sister Jenna each donated to Sandra's adoption fund and I received 2 ornaments with her beautiful face on them. I fell in love with her picture, it spoke to me and we shared the same birthday of June 22. Much to my surprise and utter heartbreak I found out through a friend's blog last January that she had died. Her health was listed as good on her adoption page, I wonder what happened to her and am extremely saddened that she was not saved in time. All the children on Reece's Rainbow figuratively wear a ticking time clock around their necks. As depicted in the ABC story you will see what their lives are like and most likely hold if they do not find families in time....
Sandra
Rest in Peace Sweet Girl :(